About State Bank of India (SBI)
State Bank of India (SBI) a Fortune 500 company, is an Indian Multinational, Public Sector Banking and Financial services statutory body headquartered in Mumbai. The rich heritage and legacy of over 200 years, accredits SBI as the most trusted Bank by Indians through generations.
SBI, the largest Indian Bank with 1/4th market share, serves over 48 crore customers through its vast network of over 22,405 branches, 65,627 ATMs/ADWMs, 76,089 BC outlets, with an undeterred focus on innovation, and customer centricity, which stems from the core values of the Bank – Service, Transparency, Ethics, Politeness and Sustainability.
The Bank has successfully diversified businesses through its various subsidiaries i.e SBI General Insurance, SBI Life Insurance, SBI Mutual Fund, SBI Card, etc. It has spread its presence globally and operates across time zones through 235 offices in 29 foreign countries.
Growing with times, SBI continues to redefine banking in India, as it aims to offer responsible and sustainable Banking solutions.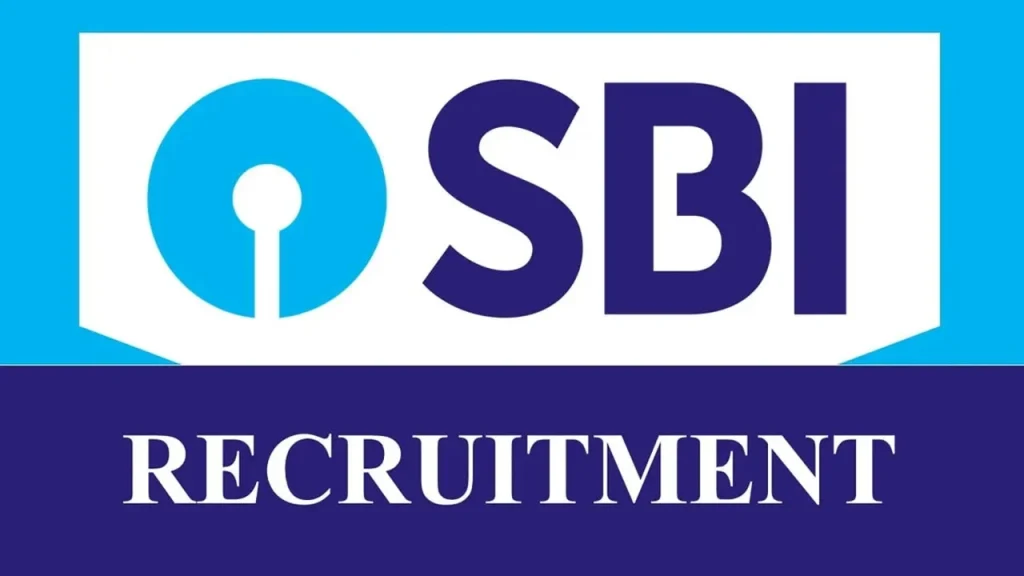 CURRENT OPENINGS
RECRUITMENT OF SPECIALIST CADRE OFFICER ON CONTRACTUAL BASIS (Apply Online from 21.10.2023 TO 10.11.2023)
ADVERTISEMENT NO: CRPD/SCO/2023-24/24
RECRUITMENT OF SPECIALIST CADRE OFFICER ON CONTRACTUAL BASIS (Apply Online from 21.10.2023 TO 10.11.2023)
ADVERTISEMENT NO: CRPD/SCO/2023-24/23
RECRUITMENT OF SPECIALIST CADRE OFFICER ON CONTRACTUAL BASIS (Interview Schedule Announced)
ADVERTISEMENT NO: CRPD/SCO/2023-24/22
RECRUITMENT OF SPECIALIST CADRE OFFICERS IN STATE BANK OF INDIA ON REGULAR BASIS (ONLINE REGISTRATION HAS BEEN EXTENDED TILL 21.10.2023)
ADVERTISEMENT NO: CRPD/SCO/2023-24/14
RECRUITMENT OF PROBATIONARY OFFICERS (LIVE LINK FOR ONETIME OPTION FOR CANDIDATES OPTED IMPHAL AS SBI PO PRELIMS EXAM CENTRE TO OTHER CENTRE , LIVE FROM 27/10/2023 TO 28/10/2023 / DOWNLOAD ONLINE PRELIMINARY EXAMINATION CALL LETTER)
ADVERTISEMENT NO: CRPD/PO/2023-24/19
RECRUITMENT FOR THE POST OF ARMOURERS (Reserved for Ex-servicemen /Ex-CAPF/AR only) & CONTROL ROOM OPERATORS (Reserved for Ex-servicemen/ State Fire Service Personnel/Ex-CAPF/AR only) IN CLERICAL CADRE (Apply Online from 06.09.2023 TO 12.10.2023)
ADVERTISEMENT NO: CRPD/ARMOURERS/2023-24/13
RECRUITMENT OF DATA PROTECTION OFFICER AND ASSISTANT DATA PROTECTION OFFICER IN STATE BANK OF INDIA ON CONTRACTUAL BASIS (Final Result Announced)
ADVERTISEMENT NO: CRPD/SCO/2023-24/21
ENGAGEMENT OF APPRENTICES UNDER THE APPRENTICES ACT, 1961 (Apply Online from 01.09.2023 TO 21.09.20233)
ADVERTISEMENT NO: CRPD/APPR/2023-24/17
RECRUITMENT OF SPECIALIST CADRE OFFICER ON CONTRACTUAL BASIS (Final Result Announced)
ADVERTISEMENT NO: CRPD/SCO/2023-24/20
RECRUITMENT OF SPECIALIST CADRE OFFICERS ON REGULAR BASIS – CREDIT FINANCIAL ANALYST (Interview Schedule Announced)
ADVERTISEMENT NO: CRPD/SCO/2023-24/16
RECRUITMENT OF SPECIALIST CADRE OFFICER ON CONTRACTUAL BASIS (Interview Schedule Announced)
ADVERTISEMENT NO: CRPD/SCO/2023-24/15
ENGAGEMENT OF RETIRED BANK OFFICER ON CONTRACT BASIS (Final Result Announced)
ADVERTISEMENT NO: CRPD/RS/2023-24/12
RECRUITMENT OF SPECIALIST CADRE OFFICERS ON CONTRACT BASIS (Final Result Announced)
ADVERTISEMENT NO: CRPD/SCO/2023-24/08
RECRUITMENT OF SPECIALIST CADRE OFFICERS ON CONTRACT BASIS (Final Result Announced)
ADVERTISEMENT NO: CRPD/SCO/2023-24/06
ENGAGEMENT OF RETIRED BANK OFFICERS ON CONTRACT BASIS (Final Result Announced)
ADVERTISEMENT NO: CRPD/RS/2023-24/11

RECRUITMENT OF SPECIALIST CADRE OFFICER ON CONTRACT BASIS IN SBI CONTACT CENTRE (Apply Online from 01.06.2023 TO 30.06.2023)
ADVERTISEMENT NO: CRPD/SCO/2023-24/10
RECRUITMENT OF SPECIALIST CADRE OFFICERS IN STATE BANK OF INDIA ON REGULAR AND CONRTACTUAL BASIS (Final Result Announced)
ADVERTISEMENT NO: CRPD/SCO/2023-24/09
RECRUITMENT OF SPECIALIST CADRE OFFICER ON REGULAR BASIS – COMPANY SECRETARY (Final Result Announced)
ADVERTISEMENT NO: CRPD/SCO-CS/2023-24/03
RECRUITMENT OF SPECIALIST CADRE OFFICERS ON CONTRACTUAL BASIS – DEPUTY CHIEF TECHNOLOGY OFFICER (Final Result Announced)
ADVERTISEMENT NO: CRPD/SCO/2023-24/04
RECRUITMENT OF SPECIALIST CADRE OFFICER ON REGULAR BASIS (Final Result Announced)
ADVERTISEMENT NO: CRPD/SCO/2023-24/07
RECRUITMENT OF SPECIALIST CADRE OFFICER ON CONTRACTUAL BASIS (Final Result Announced)
ADVERTISEMENT NO: CRPD/SCO/2023-24/05
RECRUITMENT OF SPECIALIST CADRE OFFICERS IN STATE BANK OF INDIA ON REGULAR AND CONRTACTUAL BASIS (Interview Schedule Announced for all online written exam posts)
ADVERTISEMENT NO: CRPD/SCO/2023-24/001
ENGAGEMENT OF RETIRED BANK STAFF ON CONTRACT BASIS (Final Result Announced)
ADVERTISEMENT NO: CRPD/RS/2023-24/02
ENGAGEMENT OF RETIRED BANK OFFICER ON CONTRACT BASIS (Final Result Announced)
ADVERTISEMENT NO: CRPD/RS/2022-23/36
ENGAGEMENT OF RETIRED BANK OFFICER OF SBI, e-ABs & OTHER PSBs ON CONTRACT BASIS (Final Result Announced)
ADVERTISEMENT NO: CRPD/RS/2022-23/35
RECRUITMENT OF SPECIALIST CADRE OFFICERS IN SBI ON REGULAR BASIS(Final Result Announced)
ADVERTISEMENT NO: CRPD/SCO/2022-23/34
RECRUITMENT OF SPECIALIST CADRE OFFICERS IN SBI ON CONTRACT BASIS(Final Result Announced)
ADVERTISEMENT NO: CRPD/SCO/2022-23/33
RECRUITMENT OF SPECIALIST CADRE OFFICERS IN SBI ON CONTRACT BASIS(Final Result Announced)
ADVERTISEMENT NO: CRPD/SCO/2022-23/32
ENGAGEMENT / RECRUITMENT OF SPECIALIST CADRE OFFICERS ON CONTRACT / REGULAR BASIS(Final Result Announced)
(ADVERTISEMENT NO: CRPD/SCO/2022-23/31)
RECRUITMENT OF SPECIALIST CADRE OFFICER ON CONTRACT BASIS IN SBI CONTACT CENTRE(Final Result Announced)
(ADVERTISEMENT NO: CRPD/SCO/2022-23/30)
ENGAGEMENT OF RETIRED BANK OFFICERS/STAFF OF SBI & e-ABs ON CONTRACT BASIS(Final Result Announced)
(ADVERTISEMENT NO: CRPD/RS/2022-23/29)
RECRUITMENT OF SPECIALIST CADRE OFFICERS IN STATE BANK OF INDIA ON REGULAR/CONTRACT BASIS(Final Result Announced)
(ADVERTISEMENT NO: CRPD/SCO/2022-23/24)
RECRUITMENT OF SPECIALIST CADRE OFFICERS IN STATE BANK OF INDIA ON REGULAR BASIS(Final Result Announced)
(ADVERTISEMENT NO: CRPD/SCO/2022-23/28)
RECRUITMENT OF SPECIALIST CADRE OFFICERS IN STATE BANK OF INDIA ON CONTRACTUAL BASIS(Final Result Announced)
(ADVERTISEMENT NO: CRPD/SCO/2022-23/27)
RECRUITMENT OF SPECIALIST CADRE OFFICERS ON CONTRACT BASIS(Final Result Announced)
(ADVERTISEMENT NO: CRPD/SCO/2022-23/26)
RECRUITMENT OF SPECIALIST CADRE OFFICERS ON REGULAR BASIS -CREDIT ANALYST(Final Result Announced)
(ADVERTISEMENT NO: CRPD/SCO/2022-23/25)
RECRUITMENT OF SPECIALIST CADRE OFFICERS ON REGULAR BASIS(Final Result Announced)
(ADVERTISEMENT NO: CRPD/SCO/2022-23/23)
ENGAGEMENT OF SPECIALIST CADRE OFFICERS ON CONTRACT BASIS(THE RECRUITMENT EXERCISE IS DECIDED TO BE CANCELLED ENTIRELY)
(ADVERTISEMENT NO: CRPD/SCO/2022-23/21)
RECRUITMENT OF SPECIALIST CADRE OFFICERS ON CONTRACTUAL BASIS(Final Result Announced)
(ADVERTISEMENT NO: CRPD/SCO/2022-23/20)
RECRUITMENT OF CIRCLE BASED OFFICERS (Final Result Announced)
(ADVERTISEMENT NO: CRPD/ CBO/ 2022-23/22)
ENGAGEMENT OF RETIRED BANK OFFICER ON CONTRACT BASIS (Final Result Announced)
(Advertisement No: CRPD/RS/2022-23/19)
RECRUITMENT OF PROBATIONARY OFFICERS (Marks Secured by the Candidates are available now)
(Advertisement No: CRPD/ PO/2022-23/18)
RECRUITMENT OF SPECIALIST CADRE OFFICERS ON CONTRACTUAL BASIS (Final Result Announced)
(Advertisement No: CRPD/SCO/2022-23/17)
RECRUITMENT OF JUNIOR ASSOCIATES (CUSTOMER SUPPORT & SALES) (Candidates Provisionally Selected from Second Wait list)
(Advertisement No: CRPD/CR/2022-23/15)
RECRUITMENT OF SPECIALIST CADRE OFFICERS IN SBI ON REGULAR BASIS (Final Result Announced)
(Advertisement No: CRPD/SCO/2022-23/16)
RECRUITMENT OF SPECIALIST CADRE OFFICERS IN SBI ON CONTRACT BASIS FOR WEALTH MANAGEMENT BUSINESS (Final Result Announced for the post: Relationship Manager)
(Advertisement No: CRPD/SCO-WEALTH/2022-23/14)
RECRUITMENT OF SPECIALIST CADRE OFFICERS IN STATE BANK OF INDIA ON REGULAR AND CONRTACTUAL BASIS (Final Result Announced)
(Advertisement No: CRPD/SCO/2022-23/13)
RECRUITMENT OF SPECIALIST CADRE OFFICER ON CONTRACT BASIS (Final Result Announced for Post Sr.No 5-7 in Advertisement)
(Advertisement No: CRPD/SCO/2022-23/11)
ENGAGEMENT OF RETIRED BANK OFFICERS ON CONTRACT BASIS (Final Result Announced)
(Advertisement No. CRPD/RS/2022-23/12)
ENGAGEMENT OF RETIRED BANK STAFF ON CONTRACT BASIS – AML/CFT (Final Result Announced)
(ADVERTISEMENT NO: CRPD/RS/2022-23/09)
RECRUITMENT OF SPECIALIST CADRE OFFICERS ON REGULAR BASIS(Final Result Announced)
(Advertisement No. CRPD/SCO/2022-23/10)
RECRUITMENT OF SPECIALIST CADRE OFFICERS ON REGULAR BASIS(Final Result Announced)
(Advertisement No. CRPD/SCO/2022-23/08)
ENGAGEMENT OF RETIRED BANK STAFF ON CONTRACT BASIS – ANYTIME CHANNELS(Final Result Announced)
(Advertisement No. CRPD/RS/2022-23/07)
RECRUITMENT OF SPECIALIST CADRE OFFICERS IN STATE BANK OF INDIA ON REGULAR/ CONTRACT BASIS (Final Result for Post Sr. No. 1 to 3 Announced)
(Advertisement No. CRPD/SCO/2022-23/06)
RECRUITMENT OF SPECIALIST CADRE OFFICER ON CONTRACTUAL BASIS- CHIEF INFORMATION SECURITY OFFICER (CISO) (Final Result Announced)
(Advertisement No. CRPD/SCO-CISO/2022-23/04)
RECRUITMENT OF SPECIALIST CADRE OFFICERS ON CONTRACT BASIS (Final Result Announced)
(Advertisement No. CRPD/SCO/2022-23/05)
RECRUITMENT OF SPECIALIST CADRE OFFICERS ON REGULAR BASIS(Final Result Announced)
(Advertisement No. CRPD/SCO/2022-23/03)
RECRUITMENT OF SPECIALIST CADRE OFFICERS IN SBI ON CONTRACT BASIS(Final Result Announced)
(Advertisement No. CRPD/SCO/2022-23/02)
RECRUITMENT OF SPECIALIST CADRE OFFICERS IN SBI ON CONTRACT BASIS(Final Result Announced)
(Advertisement No. CRPD/SCO/2022-23/01)