go chat app etisalat : free video calling app
Etisalat has launched a free app for voice and video calls in the UAE. Launched through Etisalat's e-Branch. Through the new application, customers are given the facility to access unique features of an application. Users can easily make and receive voice and video calls, send text chats, transfer money, pay bills, play games, receive news updates, access Smiles Voucher justcalldeals and home services. The app can be downloaded on Android and iOS platforms. e&'s'etisalat by e& was recently launched as Etisalat's new brand identity in the UAE. This is followed by the launch of the free app.
GoChat Messenger is an application that can be downloaded by anyone globally and only requires a mobile number for registration.
Users will be up to date with the latest news and events in the country,
International and local money transfers including bill payments via ewallet
Users can access home services including home cleaning, home PCR, home salon and gifts.
Customers can access selected Smiles vouchers and deals via GoChat Messenger.
Key features:
Free and Secure HD audio and video calls: Connect and keep your friends and family close worldwide. GoChat Messenger does not charge you for HD calls. Always stay in touch!
Free Messaging: Send messages to your friends fast and securely. Share photos, stickers or GiFs and share files with all your contacts.
The Best Group Chats: Catch up with friends, family and coworkers by opening a group chat. Use our unique features like Polls and Events to keep the Group engaged.
Discover: browse our discover section, stay informed with the latest trending news and events, and know what's happening around you!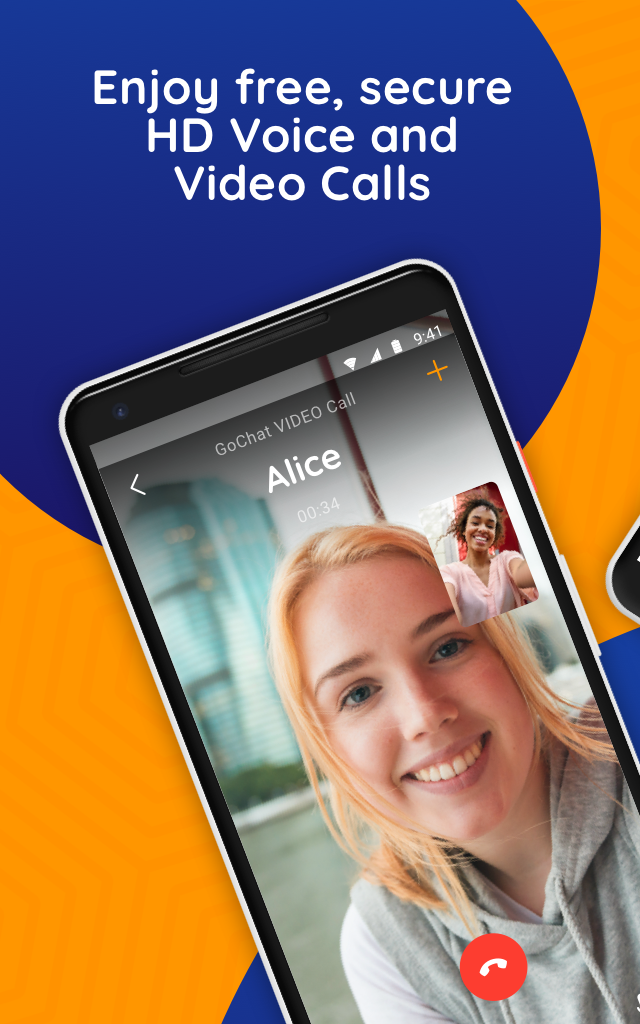 And so much more:
●Run Polls with your contacts in group chats
● Send quick broadcast messages to multiple contacts
● Plan events in the group chats
● Exchange contacts with friends
Download on Android: https://play.google.com/store/apps/details?id=net.gochat.app&hl=en_IN&gl=US