hi translate app
Amazing app that easily translates messages and voices in different languages in just seconds.
We know nowadays everyone uses e-mail, WhatsApp or Facebook. But the English language is most often used to communicate in an e-mail. The messages from various companies are also in English. Many common people do not understand the content of the message exactly. Hi- Translate app is an app that helps those who are facing such difficulties. This is an application that helps to understand the message in different languages ​​like English and Hindi in your desired language. You can now effortlessly translate your WhatsApp messages into any language using this application. This application can be utilised effectively when there is an emergency that needs to be used in different languages. The full name of this application is Hi translate -chat translator. You can also clearly understand how to translate messages through this one application.
Download app for android : https://play.google.com/store/apps/details?id=com.zaz.translate
download app for apple users : https://apps.apple.com/sg/app/hi-translate/id1468881230
How to translate messages using the Snap-Translate application?
After installing the app and opening it from the Play Store,
click on the Get Started button at the bottom of the interface.
Now you need to enable Snap Translation in the settings.
After giving all given permissions select the GET Started option.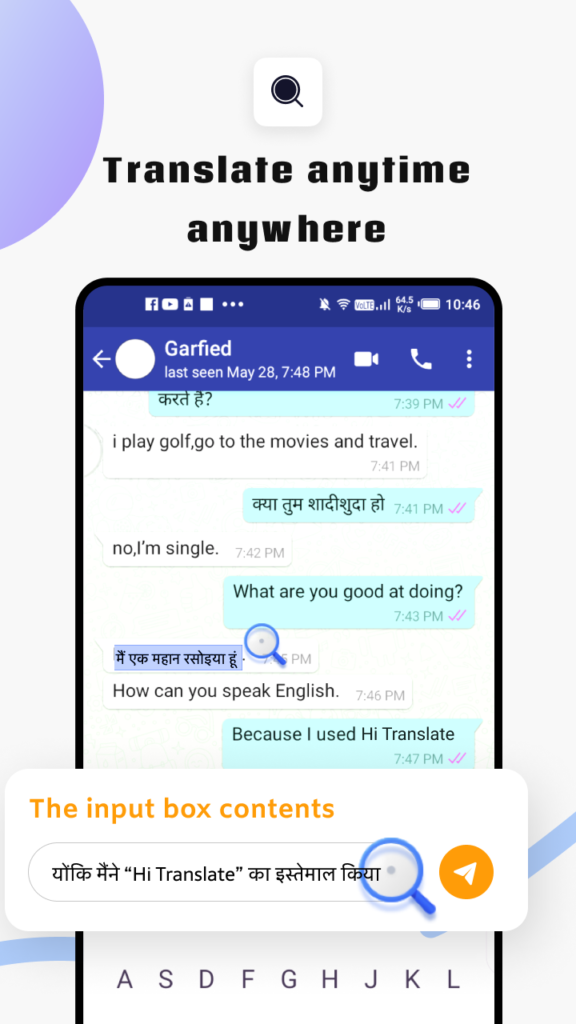 When you open the application, you will see an image in the form of a lens. The Messages will be translated using this feature. Here you can choose the language to translate into. If you want to change from Malayalam to English, you can select your language as Malayalam and your friends' language as English.
Languages ​​can be changed depending on the context. You can see the lens option icon whenever you open another application. The message is translated when the lens is placed over the desired message.
This translation app can be used to translate messages from apps like WhatsApp, Facebook, Gmail and others.
You can also turn it off if you don't need to translate all the time. With this app, you can easily communicate with anyone in any language.
What are the main characteristics of this application?
The app has a 4.3-star rating on the Play Store and over 100 M+ people have already downloaded it. The storage size of the app is 21 MB. This app supports about 100 languages.
Using this application, you can translate not only text messages but also image messages. Widely used languages ​​like English and Arabic can be translated in less time.
The app can be effectively utilised by those who are travelling abroad for business purposes etc. Communication is simplified by translating without delay.
Another best feature of this app is the voice translation system. Translated in real-time when you need to talk to foreigners.
It is a useful application for business and other types of work. Hi Translate app is available on the play store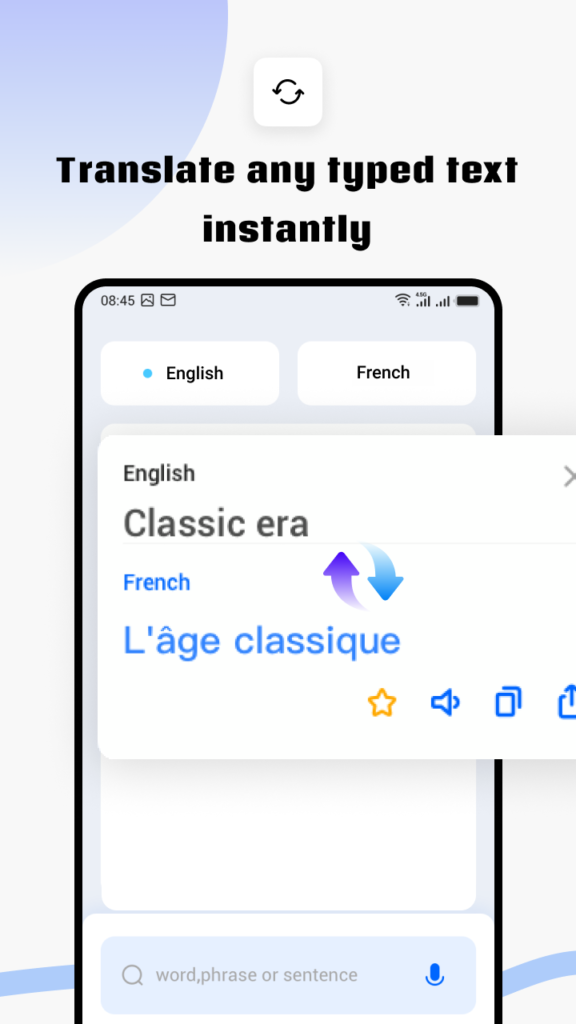 Download app
https://play.google.com/store/apps/details?id=com.zaz.translate
Additional Info
| Size | 27MB |
| --- | --- |
| Current Version | v3.0.4.4 |
| Installs | 10,000,0000+ |
| Interactive Elements | Digital purchases |
| Reviews | 4.4 |