We all know that PAN card is mandatory for most financial transactions today. However, there are still many people who do not have PAN cards. But today we are looking at how to apply for pan card onlin e within minutes sitting at home.
If you apply for a PAN card online you will get only its soft copy. Hard copy is not available. However, both get the same value.
Those above 18 years of age can apply for E-PAN card online without paying any fee if Aadhaar card is linked with phone number. Existing PAN card holders cannot apply for e-PAN card.
How to Apply Online for pan card onlin e
Step 1: Open the Income Tax Filing website. Link is added below.
https://www.incometaxindiaefiling.gov
Step 2: Click on Get new PAN. Now you will reach the PAN card application page.
Step 3: Enter the captcha followed by the Aadhaar card number and the information provided to confirm it. Click Generate aadhar OTP and enter.
Step 4: Now enter the OTP received on the phone number linked with Aadhaar. Tick ​​the agree button below and validate the OTP.
Step 5: You will see all your Aadhaar details on the next page. Please tick the items below. Then click submit PAN request. With that, all the necessary things for the PAN card have been done.
Step 6: You can check the current status of your PAN card. After clicking on the status, after entering the Aadhaar card number and captcha, after verifying the OTP and clicking on the submit button, the status can be seen. If you see the success message here, click on download PAN and you can download the PAN card.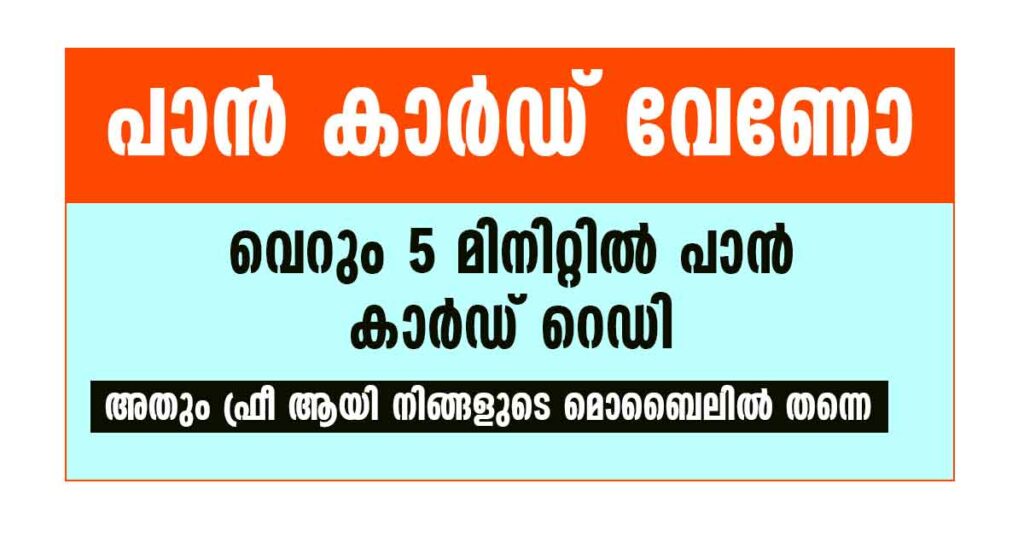 It is password protected. The password will be your date of birth. You will receive your E-PANCARD in the form of a PDF file. Now anyone can apply for E-PAN card very easily sitting at home. Watch the video to know more.
pay easily Building Tax and Property Tax through Online? this is the solution